We wanted to take a look at the current mortgage rates and share with you some insight on the trends predicted for the second half of the year.
Here are the rates that our lending partner, Ravi Patel at Guaranteed Rate, sent us yesterday: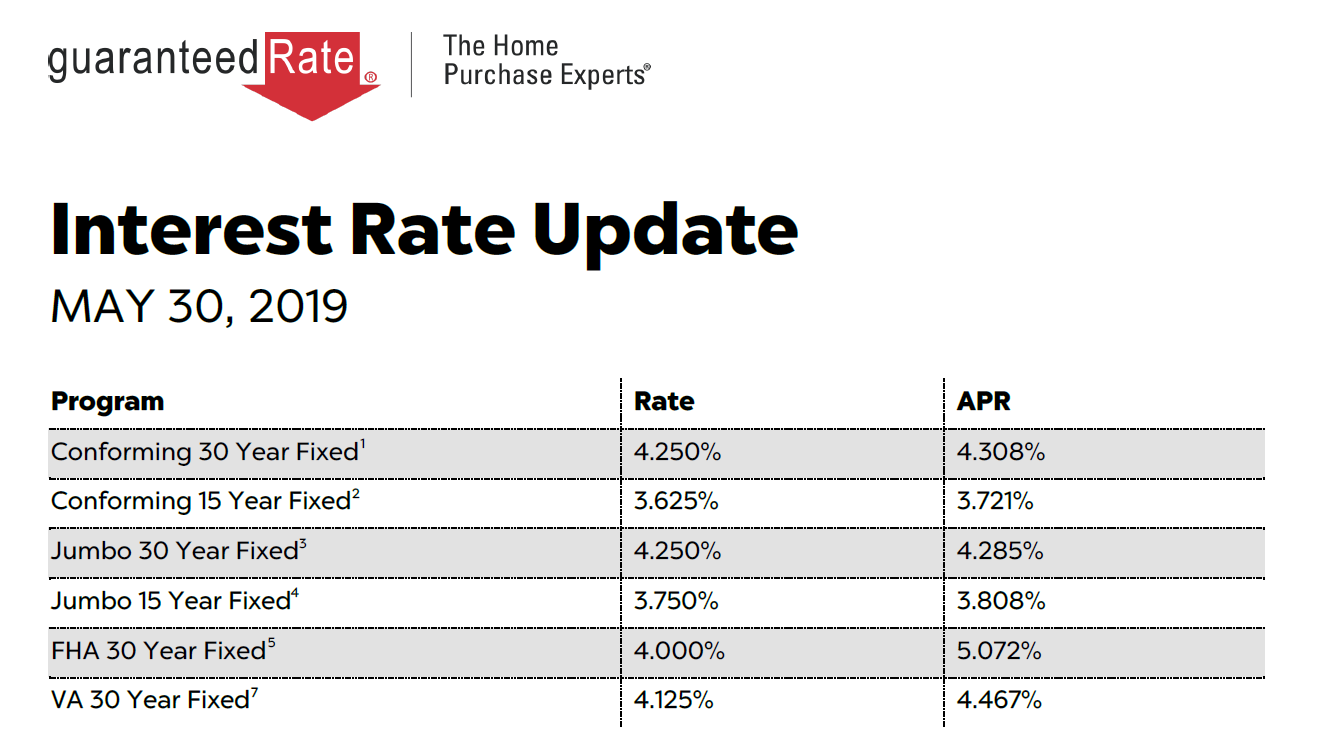 As you can see, the rates are down to near or under the 4% mark right now.
Since the rates are currently at a 14 month low, it is unlikely that they will drop further moving forward to the end of the year. Experts at Freddie Mac suggest that this rate will likely sustain around 4% before slowly rising at the end of the year to around a 4.5% rate.
On June 19th the Federal Open Market Committee announces it's forecast for the next year. Their report could will give an indication on how the mortgage rates could move all the way to 2021.
If you are looking to find out what your potential rate is on a mortgage please contact:


Ravi Patel
VP of Mortgage Lending
ravi.patel@rate.com
www.rate.com/ravipatel
O: (859) 287-3639 – C: (404) 556-1157
If you are considering purchasing or selling your home, please contact us today at TrauthTeam@kw.com
For further reading on interest rates and the housing market predictions, check out the Freddie Mac outlook report released on May 15th.