There are lots of great things happening with the Trauth Property Group Building Division.
One of our nearly completed projects is our new office in Crescent Springs!
Check out some of the features of our new building: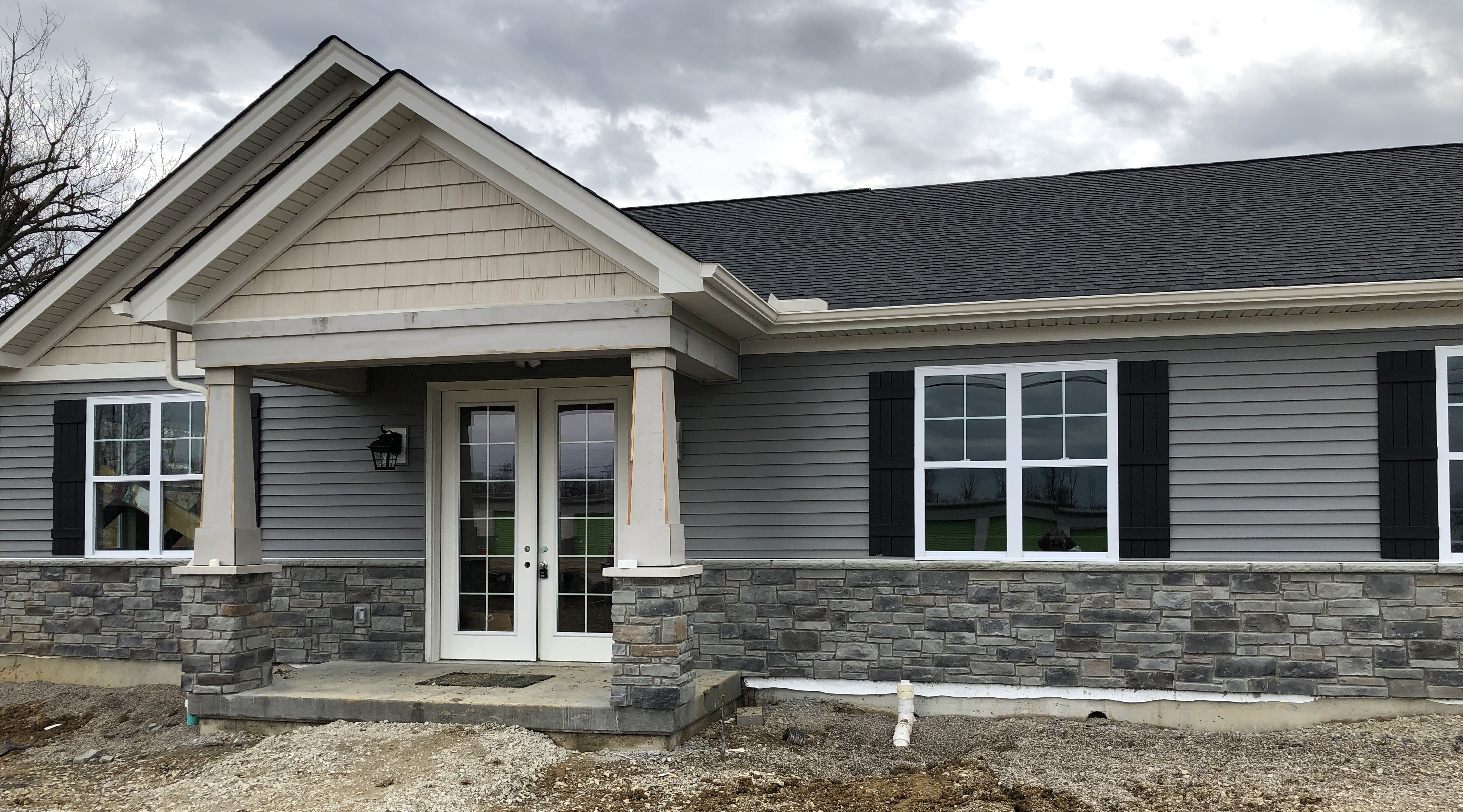 As you can see the outside is nearly complete with the quality siding and stone materials we use on many of our construction projects. In the next week the parking lot and driveway should be finished so that we can move in very soon!
Next you can see our meeting/break room. It is much like the design of some of the great rooms in the homes that we build and has plenty of space for future get-togethers with our partners and clients.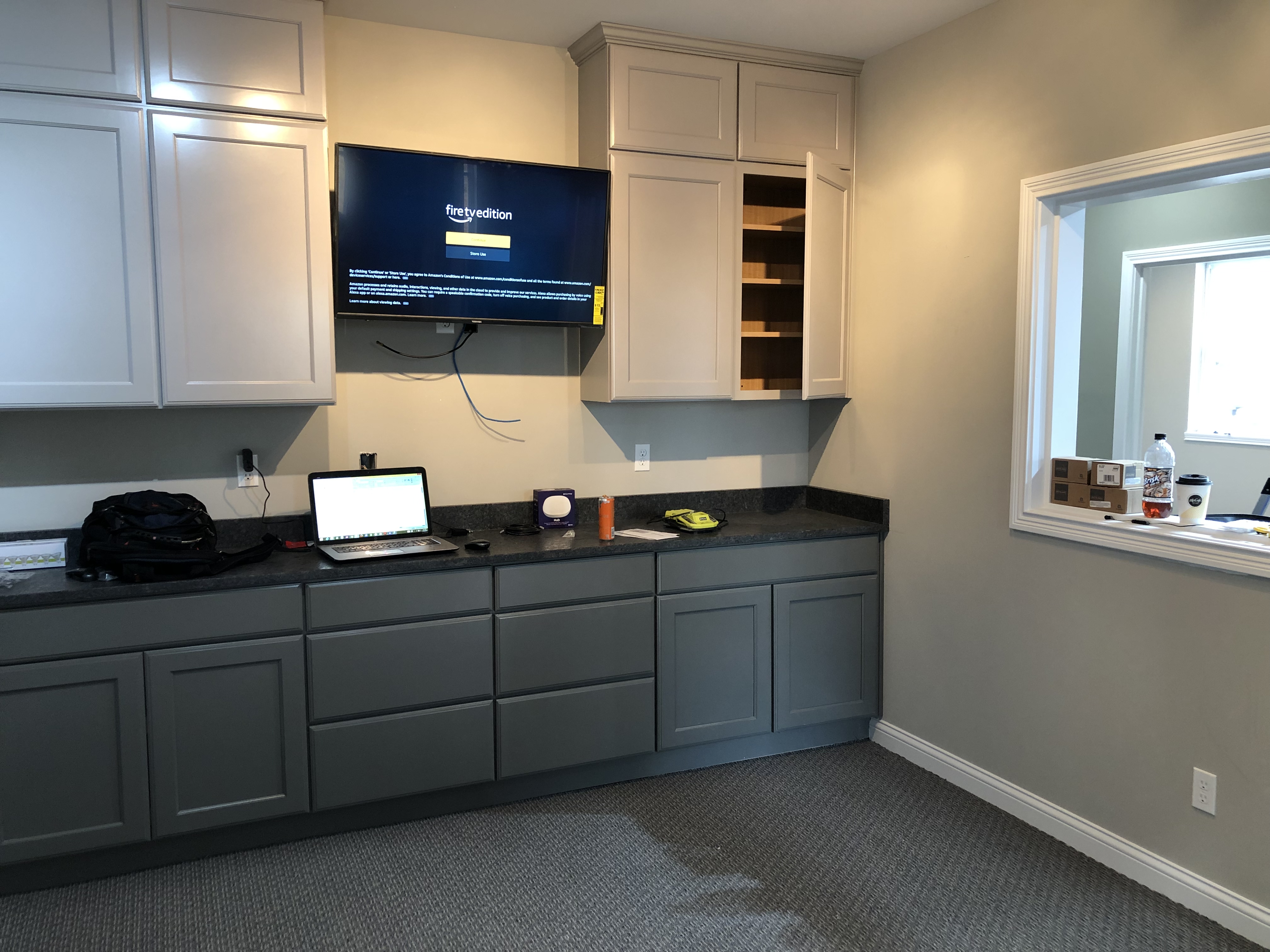 Another great addition to the office is our Showroom! Already installed are the cabinets and television to showcase some of the materials that are options in our custom builds. This room will also serve as a meeting room for clients and our team for selection consultations.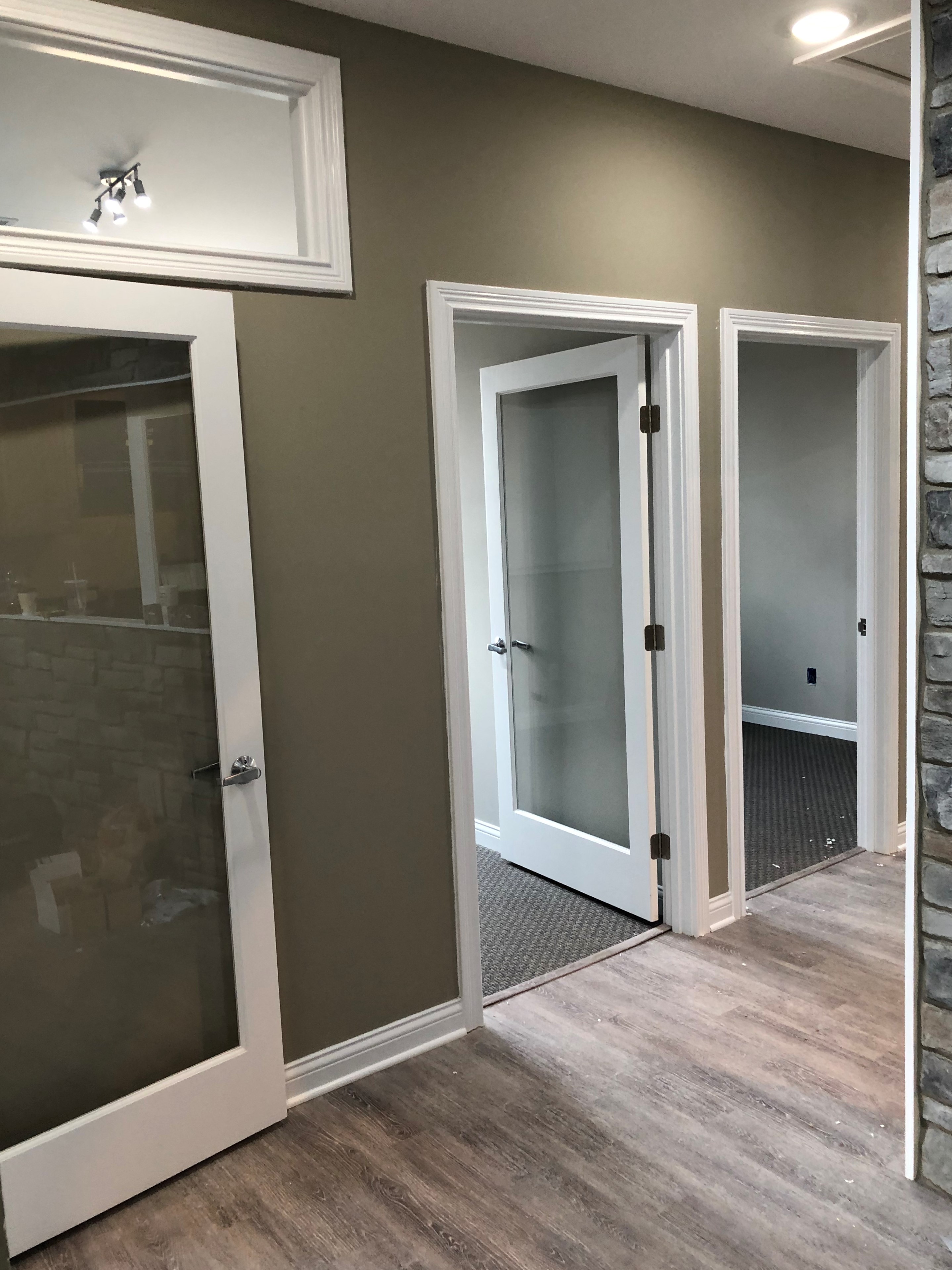 In this photo you can see the transom lights in each of the office spaces to add as much light as possible to the hallways. Plus, check out those clear glass doors that are installed for every office!
We will share even more pictures once we have everything completed, but we look forward to sharing the space with all of our clients and partners in the near future.